Paul was born at a very early age. It was so long ago that he doesn't remember much about his childhood, but according to his mom he was "acting up" when he was very young. His whole family were entertainers, some better than others. For instance, his grandfather was an Elvis impersonator back in the 40's. When Paul was 20 he moved from San Diego to Germany to play soccer and found that the Germans were not starving for soccer, but for any other kind of entertainment, so Paul jumped on the stage and learned to sing and dance, sometimes even at the same time and thus started his show biz career. After performing in many musicals and plays throughout Germany, he created his own comedy group "The Comedy Strip" and toured with them for a while, but since people kept laughing at him, Paul couldn't handle the pressure and moved on. He eventually hooked up with a German acapella singing group called "Next Monday", where he learned how to harmonize with great songs such as "Mein Kleiner Gruener Kaktus" und "Spring Time For Hitler", just to name a few. He eventually retired from show biz and moved back to the States. Just to give you an idea of just how good Paul's show biz career was going at the time, Paul was the only one who knew he retired….sooo, back to soccer it was, only this time as a coach, but then his lovely British wife called him over from soccer practice and asked him to join in with a new singing group she was forming and thus Paul became the fourth wheel of "Just Us".
---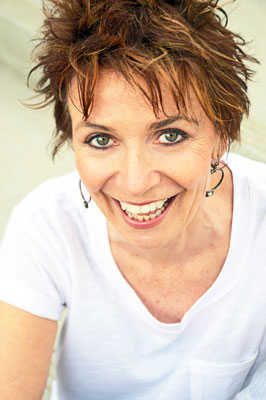 Janette started music and drama lessons at an early age (after being labelled the "fairy elephant" at ballet class at age 5). She studied music with the Laurel's Academy of Music in Hastings, England until she was 17, when she left to travel the Middle East for a year. She performed in several pantomimes at the White Rock Pavilion. When she was in her early 20s she moved to Germany where she sang with Dazz Force, an American Disco/Reggae/Jazz group that performed at the military bases. She also performed musical theatre, which is where she met her lovely hubby, Paul (who was playing Nathan Detroit in Guys and Dolls). Janette sang with the MTV Gospel choir in Heidelberg for 7 years and also sang with the popular acapella group, Next Monday. After they moved to America, she did several shows, but still longed to sing. She mentioned the idea of forming a singing group to a friend, who introduced her to Barbara – that was the beginning of something very magical…."we have something very special" says Janette. In her spare time she sings with the acapella sextet Swing Shift, based in Santa Monica.
---
---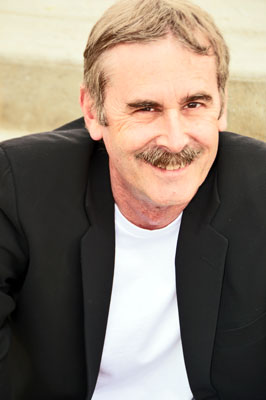 Brian was born in Seattle to parents who were both professional musicians, Brian has been performing since he was about 8 years old. Dad was a composer/conductor/pianist; Mom was an opera singer and published songwriter. Brian has performed in countless bands, orchestras, choirs, theatrical productions, rock bands, restaurants and churches. These include a lead role at the Pasadena Playhouse in its heyday (he was 12,) and stints in local and touring musical groups such as Up with People, Headwinds Band, Smackley's Backroom Band, Amusement Park, and the Melissa and Marcia Band. He has worked as a recording engineer at a major Hollywood studio, spent time as a songwriter, taught instrumental music for eight years at LIFE Pacific College, and has spent most of his life making noise with anything he was big enough to lift. Brian loves singing and playing with "Just Us" and can also frequently be found playing woodwinds with the West Coast Classical bands and orchestras in Palmdale, California.
---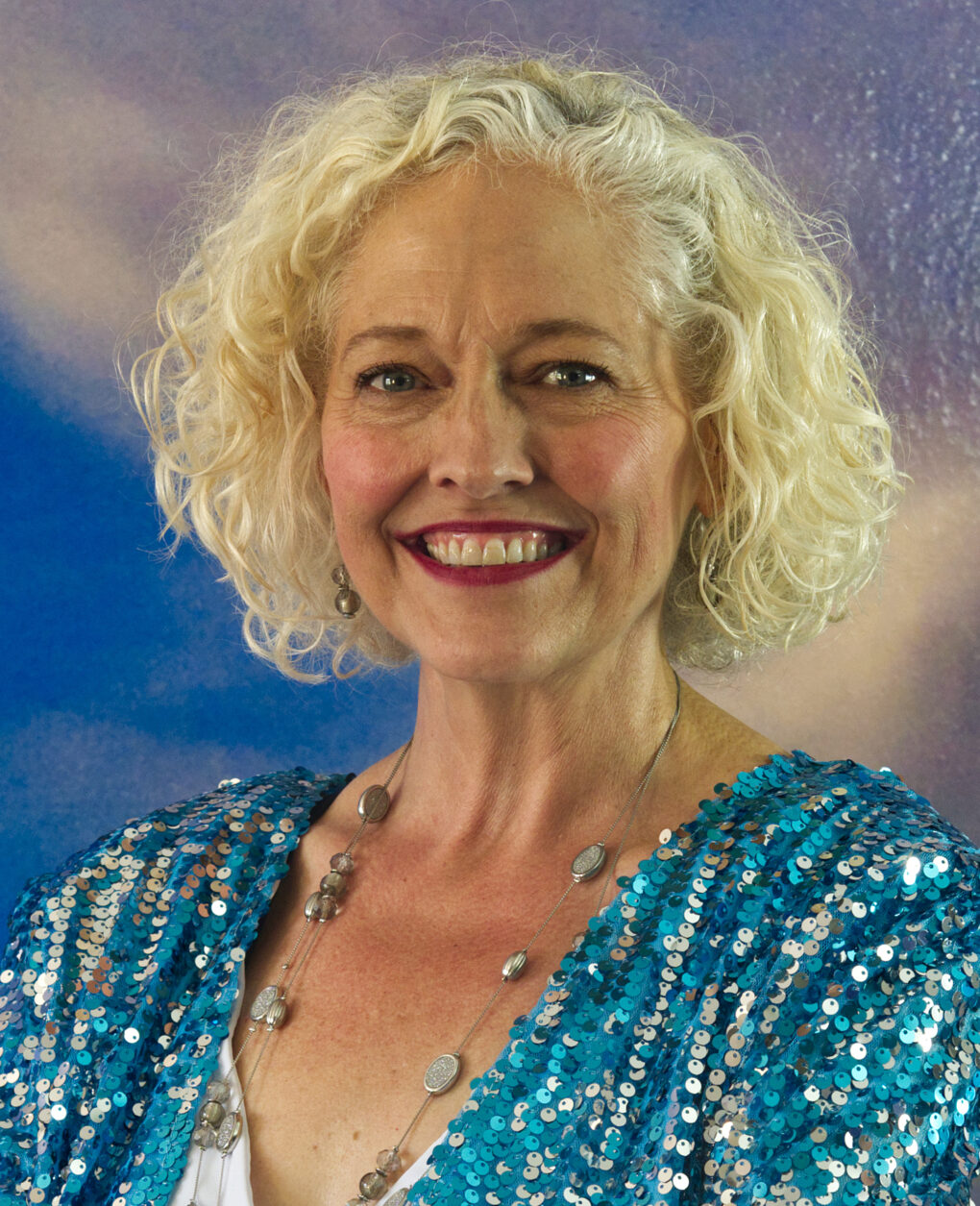 Susan Mohini Kane has enjoyed a versatile career as an established classical and crossover vocal artist. As a freelance artist, Kane has performed with opera companies, symphony orchestras, in solo recital, as part of a performing duo called Kristof & Kane, as host and singer for many concerts and special events and as of 2021 the fourth wheel of "JUST US". . LA Culture Spot Magazine has touted Kane's "crystal-clear voice and impeccable technique" for her performance as Michaëla in La tragédie de Carmen. Kane has recorded two CDs: A Moment of Joy, called by John France of Music Web International "a truly inspirational disc'; and From the Heart, music for meditation. Both CDs are available on Spotify and iTunes. Kane's book, The 21st Century Singer, based on her years training singers at the college level, has been called "A must-read for any emerging singer" by iCadenza Artists and is available on Amazon. Dr. Kane is now the Executive Director of Santosha Voice Group, LLC, a group dedicated to bringing happiness through singing.