"The valley's premiere vocal jazz group" – AV Press
"JUST US" is a lively, entertaining, professional vocal group with beautiful 4-part harmonies. Our wide repertoire includes Jazz, Broadway and Swing, with a sprinkling of pop classics. You can enjoy numbers by Duke Ellington, Glenn Miller, Fats Waller, Manhattan Transfer and so much more.
UPCOMING EVENTS!!!
Join us for an inspirational evening at "Policing Peace – Restoring the American Dream."  
September 13th, at 7:00PM
Audience members who attend will be given an opportunity to share a memory or two and give a word of tribute to the person in their life, most responsible for helping them experience the American Dream. Special guest, Colleen Hickerson, will be joining us, as we perform a couple of patriotic songs and a very special song called "End of Watch". Soulful inspiration will be provided by the extremely talented singing artist "Ayeasha," and there will be a special tribute to those who gave their lives protecting the values and way of life we hold dear. It's a free event in the ballroom of the University of Antelope Valley. Light refreshments will be served. In light of all we've been through during the last year and a half America needs some uplifting and healing.
The Canyon with Big Bad Voodoo Daddy
September 17th at 7:00PM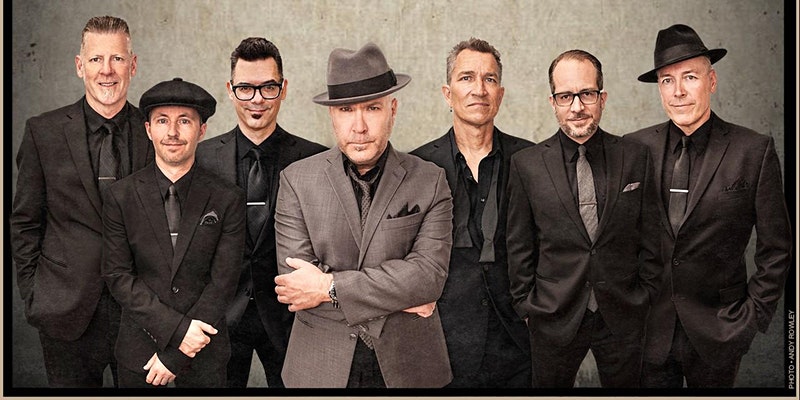 Purchase tickets here!
https://www.eventbrite.com/e/big-bad-voodoo-daddy-featuring-just-us-at-the-canyon-santa-clarita-tickets-167126486821?aff=ebdsoporgprofile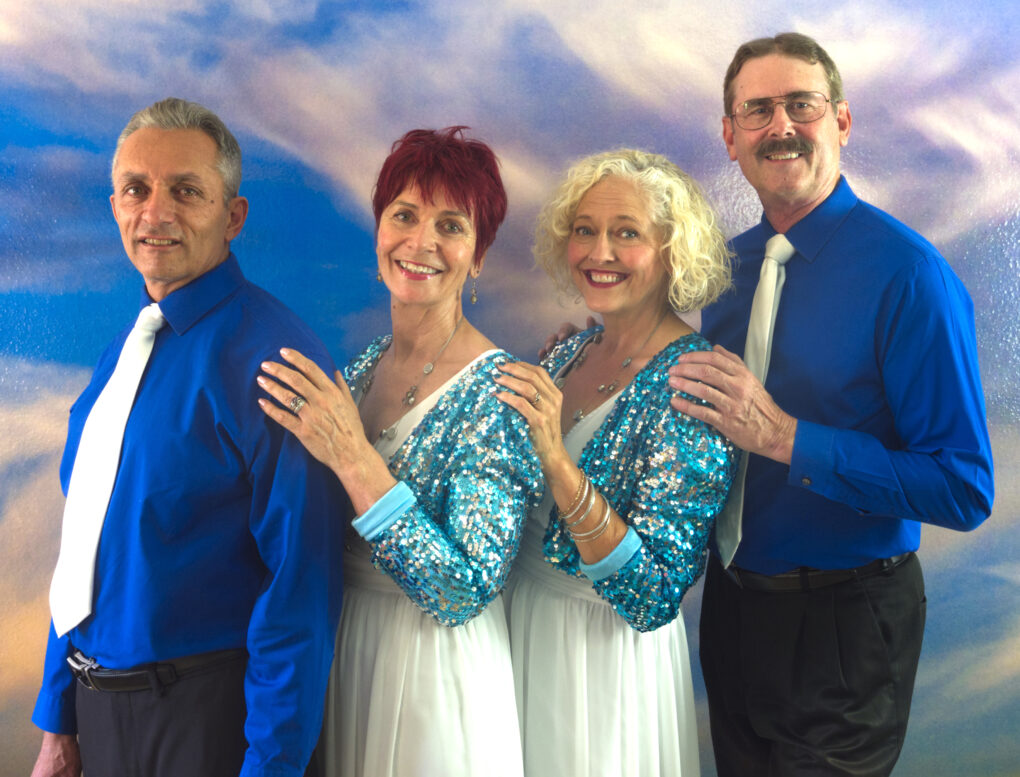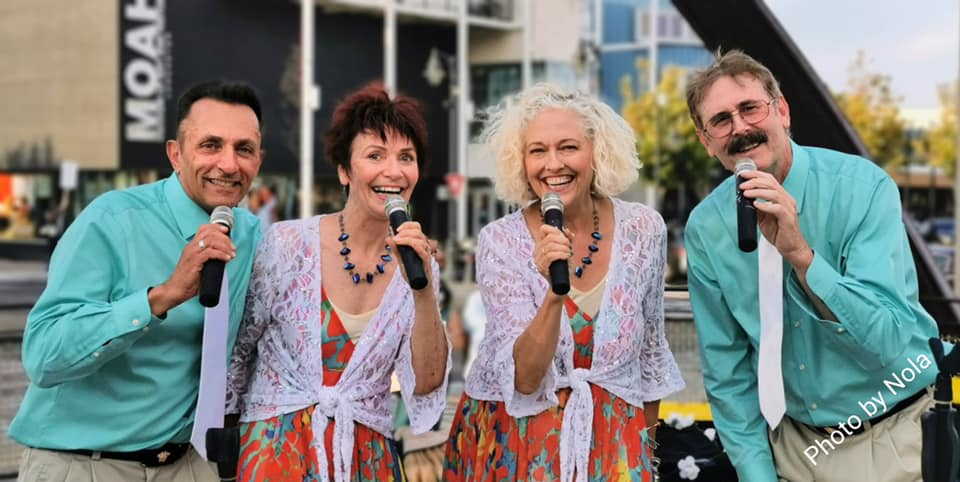 "JUST US" performs all over the Los Angeles area, at venues such as: The Canyon, Terranea Resort, Trump Golf Club, Beverly Hills Food and Wine Festival, LA Convention Center, 94th Aero Squadron, South Bay Festival Of Arts, Hilton Checkers, Ginos as well as other wineries, festivals and corporate events. Also available for private functions.
Each member of the group has an extensive background in entertainment, ranging from National tours for Columbia Artists, performing in theater productions, television, radio, recording, and also performing for the US troops in Europe, as well as other European venues.
Based in sunny Southern California, the group began as an idea of gathering together a few veteran singers/performers who wanted to create a unique experience for an audience to enjoy. They have succeeded in uniting their individual skills and artistry to blend into the magic that is "JUST US" – delighting those who appreciate good music, great fun and a touch of nostalgia!
Members of the group are: Susan Mohini Kane; Brian Ingalls; Janette La Bella and Paul La Bella.